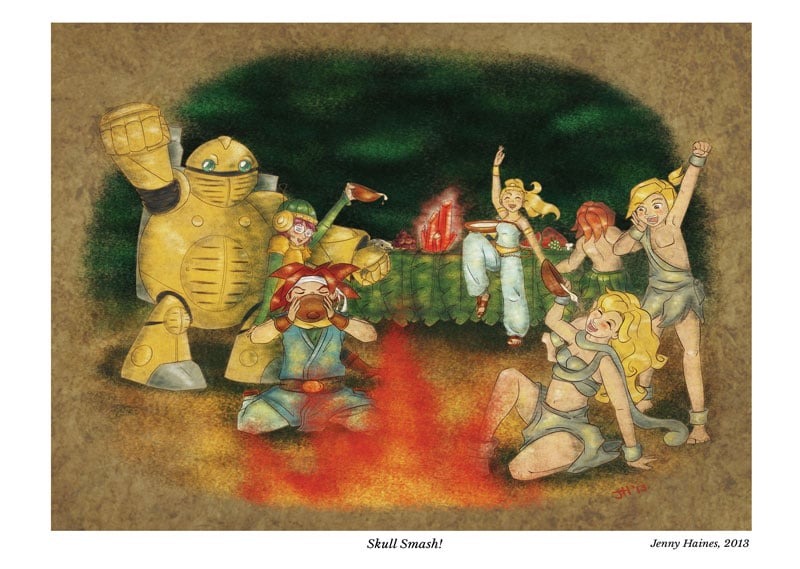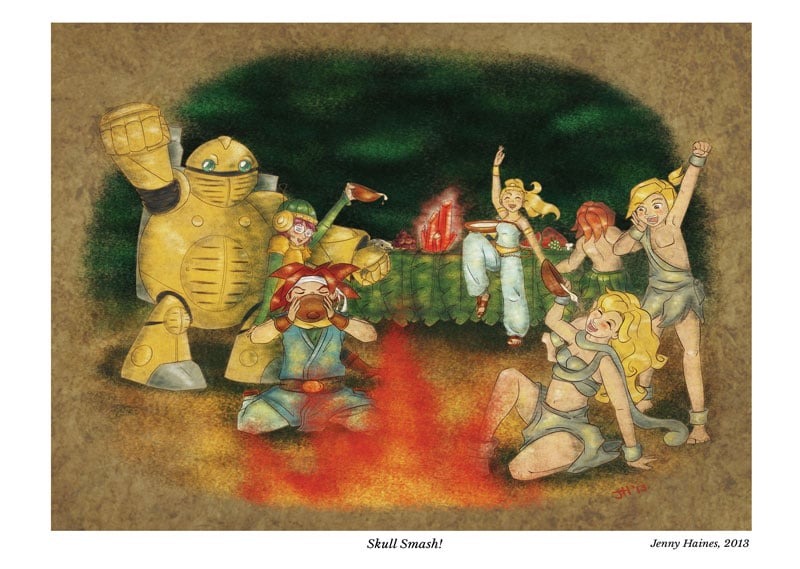 Skull Smash! - A4 Poster
£4.00
Full-color 8.3 x 11.7" poster, printed on 135gsm silk paper.
Originally created for The Drunken Moogle's Mogtoberfest event, this Games in Art Mini is a memorial to the epoch-shattering drinking contest between Chrono Trigger's Ayla and Crono. Even to this day, the fossil record is inconclusive about who won...
While you're in a drinking mood, why not check out the Skull Smash cocktail we created to accompany this artwork!
Games in Art:
The Hunting of Ducks
Nizbel Leaping
Skull Smash (Mini)
The Scream of Ruin (Mini)