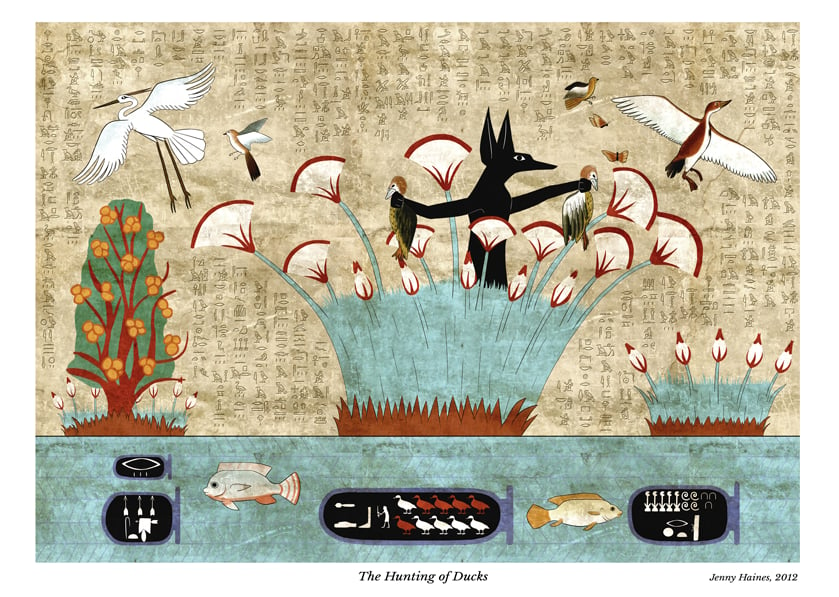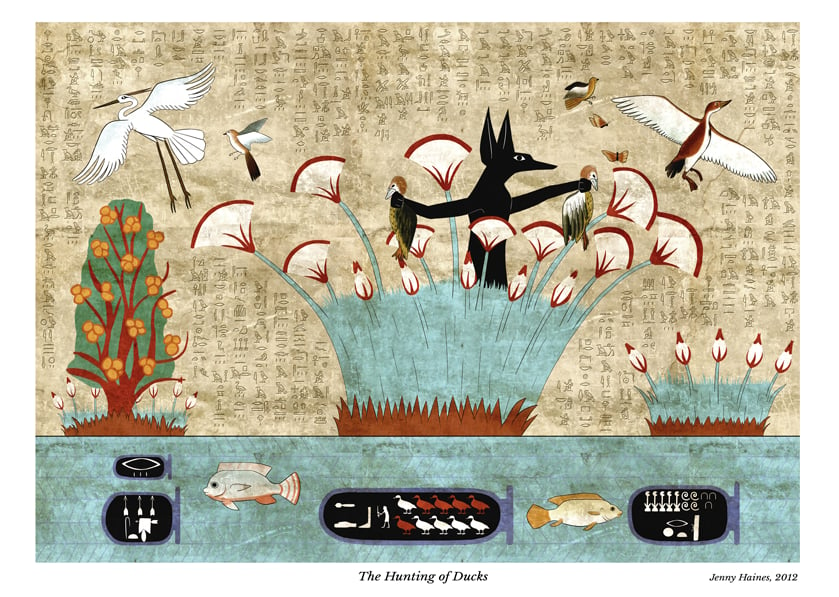 The Hunting of Ducks - A3 Poster
£5.00
Full-color 11.7 x 16.5" poster, printed on 135gsm silk paper.
This is the first piece in my Games in Art series, inspired by my studies of ancient art and my passion for videogames. For this piece I used ancient Egyptian art to illustrate a game that we children of the '80s know well, but is ancient history to gamers now.
The Egyptian text in the background is taken from a Middle Kingdom text called "the Pleasures of Fishing and Fowling". I could only find the English translation of the text, so I translated it back into hieroglyphs. Any grammatical errors or inconsistencies are my own.
An 8.3 x 11.7" (A4) print of this piece on fine art paper is also available here.
Games in Art:
The Hunting of Ducks
Nizbel Leaping
Skull Smash (Mini)
The Scream of Ruin (Mini)